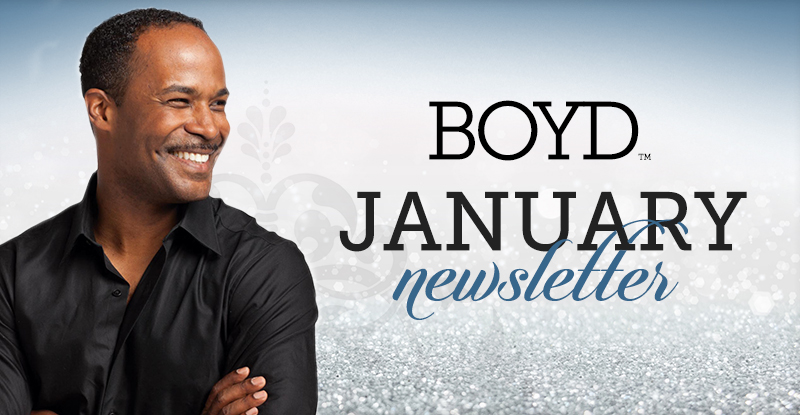 Our team at BOYD wishes you a happy and healthy New Year! We thank you for your continued support and confidence and look forward to a "Beautiful BOYD New Year!"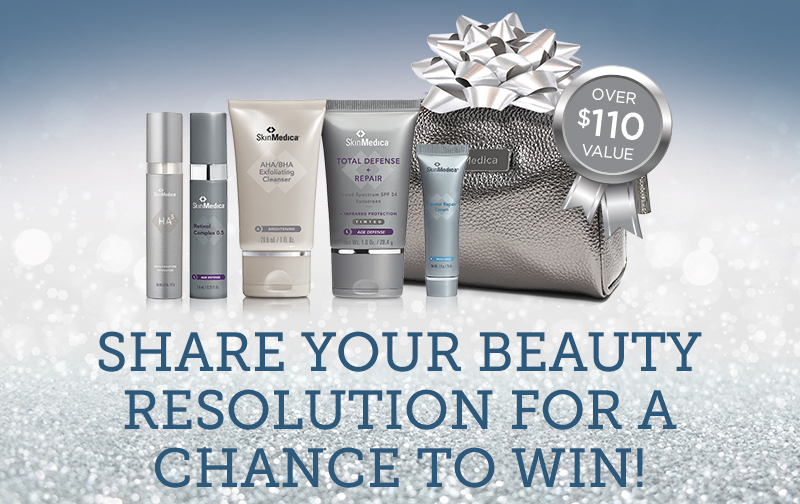 The New Year is a perfect opportunity to start making those important changes to your lifestyle. Our team at BOYD would like to help! Like us on our Birmingham or Ann Arbor Facebook page and post your New Year beauty resolutions for a chance to win a Skin Medica Travel Tote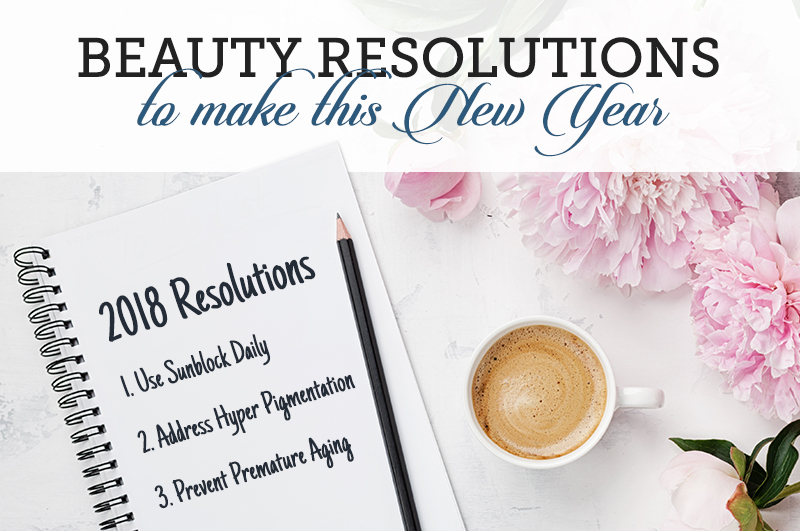 You may have already decided on your New Year's resolutions, but why not implement a beauty resolution as well? Beauty resolutions are not only incredibly easy to incorporate into your everyday life, but they can also greatly improve your confidence. If you're looking to make a change this New Year, here are some simple beauty resolutions you should try in 2018.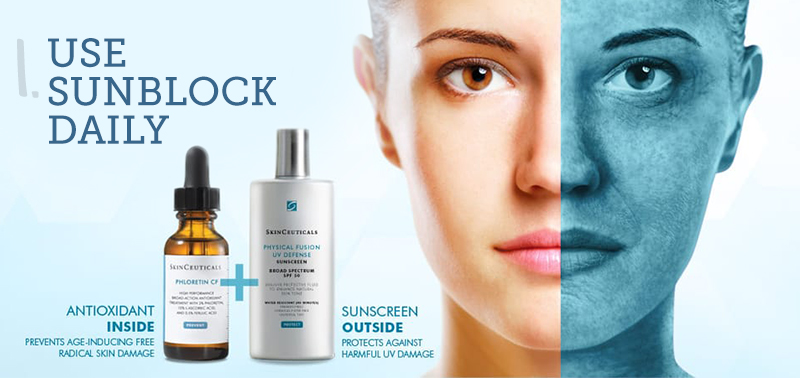 Every day, you're surrounded by silent skin-agers. The combination of sun and pollution pose a constant threat to healthy looking skin. Daily exposure to these atmospheric aggressors introduces free radical formation that can damage the skin. Over time, this damage visibly manifests as fine lines and wrinkles, sagging, and discoloration.

Daily use of antioxidants and sunscreens have been proven to help prevent and protect skin from damage caused by exposure to atmospheric aggressors.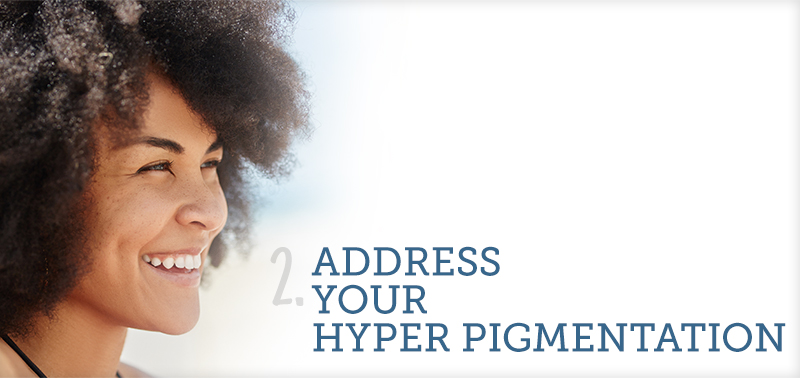 Hyper-pigmentation refers to the overproduction of melanin causing dark spots on the skin. Age spots, liver spots, freckles, sun spots, and pregnancy mask are all common types of hyper-pigmentation. Luckily, there are several different treatment options and products available to reduce or remove abnormally darkened skin.
Hyper-pigmentation treatments

• IPL (Photofacial) – Intense pulsed light, or a photofacial, can improve "sun spots", "age spots", and brown blotches on the face, neck, chest, hands, and other areas of the body. It can also lighten and reduce redness in the face and neck.
• Chemical peel – A peel is a great way to treat hyper-pigmentation, but should only be performed by an experienced clinician to prevent the risk of pigment irregularities and scarring. One of our BOYD medical aestheticians can give a customized chemical peel to smooth and brighten the skin!

• Laser treatments – A variety of laser resurfacing treatments may be performed to reduce hyper-pigmentation. CO2 lasers and fractional lasers are popular choices for skin resurfacing. 
• Topical skin lightening products – Products containing skin lightening ingredients such as hydroquinone, retinoids, kojic acid, and Vitamin C can effectively reduce hyper-pigmentation. A complimentary consultation with one of our Medical Aestheticians can help determine which skin lightening products you can benefit from.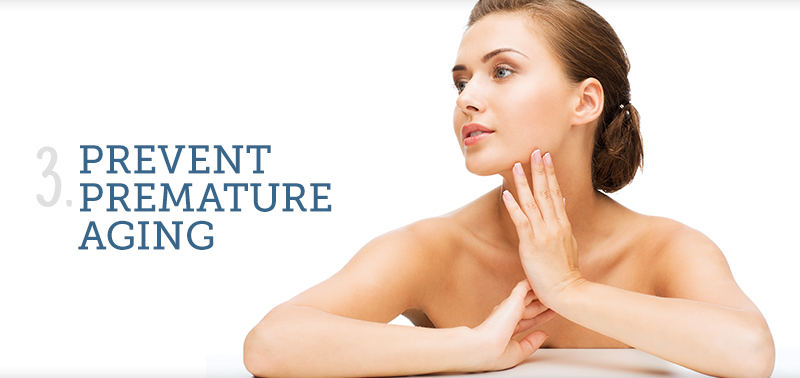 PRP – Platelet-rich plasma – commonly known as the "Vampire Facial", is a highly demanded treatment option at BOYD. For treatment, we take the patient's own blood, then spin it in a centrifuge for several minutes to separate the PRP (which is packed with stem cells and growth factors) from the red blood cells. "PRP is known as the fountain of youth because it gives the skin the building blocks to generate." PRP can be injected into the face or used alongside a micro-needling device to distribute growth factors deep within the skin for new growth and rejuvenation. We recommend three, spaced-out treatment sessions for optimal results. Patients prefer this type of skin rejuvenation because it uses the blood from their own body, eliminating the risk of an allergic reaction and making it compatible with all skin types!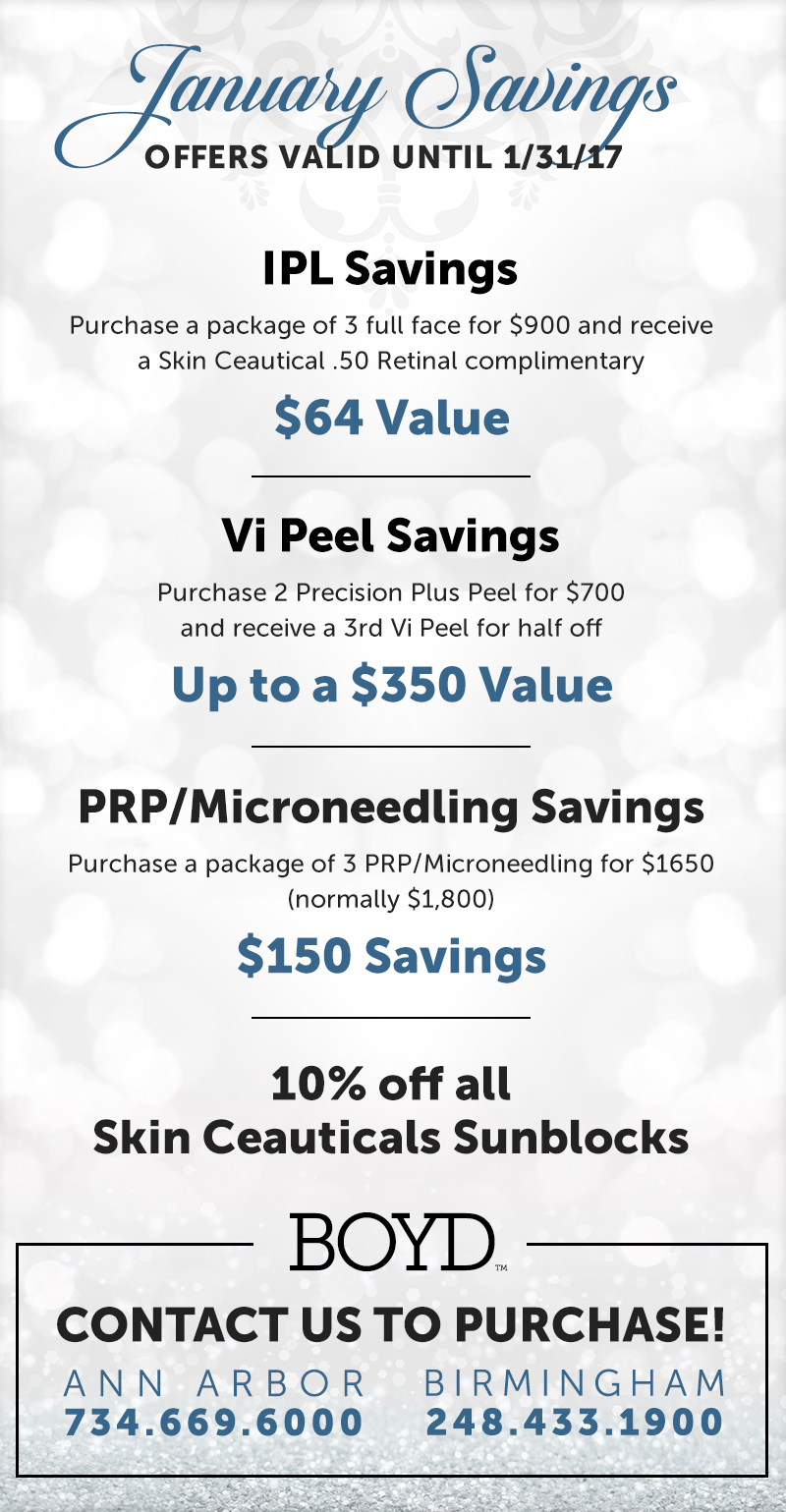 BOYD Birmingham




135 East Maple Road




Brimingham, MI 48009

248-633-8899